Search for Transportation and Limo Rates
Current and Upcoming Events - Jacksonville:
Nov 14 2019
12:45 pm

Business Fundamentals Bootcamp | Northeast Florida: November 14, 2019

Adam W. Herbert University Center,

12000 Alumni Dr, Atlantic Beach 32224




FIND TICKETS

BOOK

Nov 14 2019
07:00 pm

Chris Renzema

The Murray Hill Theatre,

932 Edgewood Avenue S, Jacksonville 32205




FIND TICKETS

BOOK

Nov 14 2019
08:00 pm

CURSIVE / CLOUD NOTHINGSTHE APPLESEED CAST

Jack Rabbit's,

1528 Hendricks Ave, Jacksonville 32207




FIND TICKETS

BOOK

Nov 15 2019
07:30 pm

Puttin' On The Ritz - Amateur Night Semi Finals Nov. 19

The Ritz Theatre,

829 N Davis St, Jacksonville 32202




FIND TICKETS

BOOK

Nov 15 2019
08:00 pm

Jacksonville Symphony Presents Ehnes Plays Elgar

Times-Union Center,

300 W Water St, Jacksonville 32202




FIND TICKETS

BOOK

Nov 16 2019
08:30 am

2019 Exercise Prescription for the Older Adult

Brooks Rehabilitation Hospital,

3599 University Blvd S, Jacksonville 32216




FIND TICKETS

BOOK

Nov 16 2019
12:00 pm

Giving Back Market

Kanine Social,

580 College St, Jacksonville 32204




FIND TICKETS

BOOK

Nov 23 2019
08:00 am

Male Pelvic Health: Pelvic Floor Dysfunction, Treatment and Management

University Of North Florida,

1 Unf Drive, Atlantic Beach 32224




FIND TICKETS

BOOK

Nov 24 2019
05:30 pm

Movember & Naughty vs. Nice

Skate Station Funworks (Mandarin),

3461 Kori Rd, Jacksonville 32257




FIND TICKETS

BOOK

Dec 5 2019
07:30 pm

Holiday Pops

Times-Union Center,

300 W Water St, Jacksonville 32202




FIND TICKETS

BOOK

View all upcoming events for Jacksonville

Jacksonville Airport Transportation - Luxury , Limo and Chauffeur Transportation Service
Traveling for business or leisure and want to ride in style? Then we are the right service for you because we are committed to providing you with high level of customer care.
Jacksonville InterPlex Transportation is a dependable premier transportation service provider performing top quality travel assistance in Jacksonville and every tourist and business destination in the area and Jacksonville airport transportation. We offer a variety of transportation: shuttle, limo or town car service, and all at competitive travel rates. Our luxury limousine or town car service is perfect for the corporate executive or other clients requiring the finest car service in Florida.
If you are business travelers on a trip, then you can count on our team to assist you to get the job done; or you are leisure travelers on holiday, just allow us to help you create life-lasting memories. Jacksonville InterPlex Transportation provides safe and reliable airport transportation to and from
Jacksonville International Airport (JAX)
and
Craig Municipal Airport (CRG)
. Reservations for airport transfers can be made on-line.
If you need, we can offer assistance with booking your stay in a range of hotels:
Hyatt Regency Jacksonville Riverfront
,
Jacksonville Plaza Hotel & Suites
, Aloft Jacksonville Tapestry Park,
Ruth's Chris Steak House
,
Lakeshore Dry Storage Marina
,
Queen's Harbor Yacht & Country Club
and many others; convention centers, cultural centers, parks, museums, golf courses, restaurants and many attractions and landmarks, such as Lincoln Park Zoo, Millennium Park, Hancock Observatory transport, Museum of Science & Industry.
We constantly strive to meet the needs of the busy corporate client, vacationers looking for new experiences or the special event requiring flexibility and make sure that every customer gets the best service that they deserve.
Let the Journey Begin!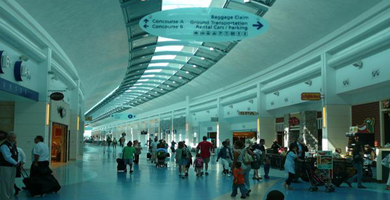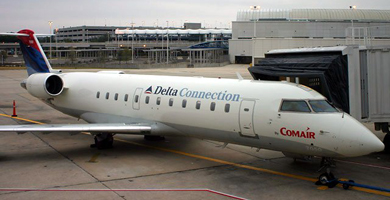 Jacksonville

Situated on the Atlantic Ocean in the north-eastern Florida, Jacksonville is the county seat of Duval County and the largest city in Florida by population. With convention space for up to 10,000 people, over 20 miles of wide uncrowded beaches and an average of 270 days of sunshine per year, the city is both a business and vacation center and a paradise for visitors looking for an affordable yet luxurious destination.

Whether you are looking for vibrant art culture, eclectic shopping and dynamic nightlife or beautiful beaches and vivid sunrises, the city has a little something for every taste. Enjoy prominent history, arts and culture, authentic cuisine and make sure you use the services offered by Jacksonville InterPlex Destination Services. Jacksonville has to offer something for everyone: festivals, events, museums, top-notch hotels and restaurants. Jacksonville InterPlex Transportation holds high standards for professionalism. Our prompt and courteous chauffeurs are dedicated to make your transportation throughout Jacksonville and the area luxurious, relaxing and discrete. Plan your trip with us and our friendly customer service representatives will take care of all your traveling needs. We offer transportation for every occasion. You only need to fill in our online reservation form, book your trip and we will handle the rest.


Jacksonville International Airport (JAX)

Jacksonville Airport is about 18 miles north of downtown Jacksonville and serves the City of Jacksonville and its surroundings of northeast Florida, as well as parts of southeast Georgia. Jacksonville Airport has two runways and 5 million passengers annually. The Airport is served by a number of airlines, offering non-stop flights to major US Cities, with connections all over the world. Jacksonville Airport offers passengers great service, art exhibits and live music. In 2011, New York Times Magazine named the airport as being `one of the cheapest airports to fly out of in the country`. Jacksonville International Airport received the Airports Council International-NA Service Quality Award in 2013 & 2014.

InterPlex Transportation applies a proactive approach to provide reliable and safe transportation service. Your InterPlex chauffeur will take into account any possible factors that can hinder your journey such as weather conditions, flight delays or traffic situations, choose the best route and comfortably take you to your destination.



Jacksonville Transportation Video:
Prime F. Osborn III Convention Center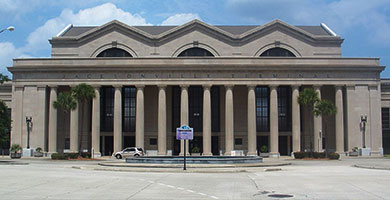 Jacksonville Zoo and Gardens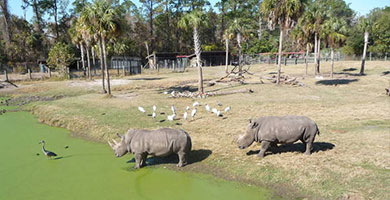 Latest news from our blog